Framing Corner Roselands was established over 40 years ago as a custom framing company, we have continued our tradition to excel in providing excellent customer service as well as high quality work right from the start. With the Art industry constantly changing Framing Corner has kept up to date with the modernisation of artwork displays in households and corporations with the introduction of our printing service. We have now developed our printing services and are able to provide services such as Canvas Printing, Photo Enlargements, Printing Artworks etc.
Framing Corner Roselands understands the importance of each and every element involved in choosing and making the correct frame for your artwork or memorabilia.
Framing Corner has excelled in high quality goods and services for many, many years and pride ourselves in making sure the customer is completely satisfied with our service.
A simple design can tell a thousand words:
Create, design, update your prints and choose from our modern catalogues or let our Graphic Designer create a new artwork for you.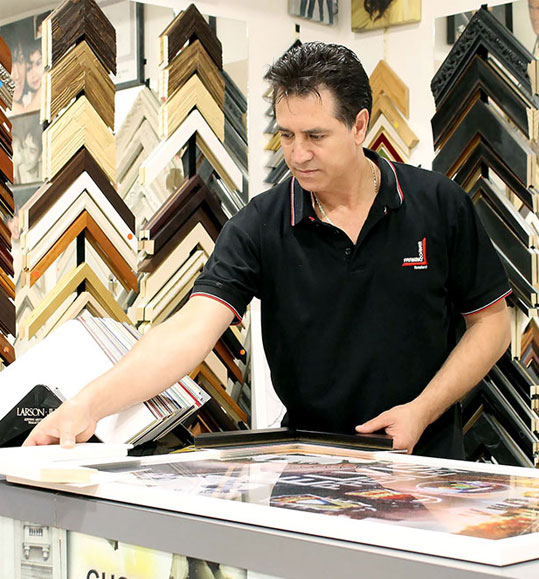 Whenever you need some advice we are more than happy to help guide you in the best way possible with Framing, Canvas Printing and with our processes involved as well as advise the best possible way to display and complete your particular project.